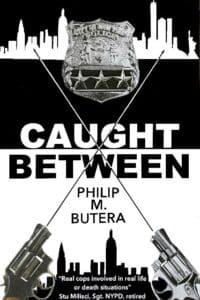 Episode Eight – The smell of corruption is always a nauseous odor.
D'laska has an in-depth conversation with Captain Rocca, the second high-ranking officer who arrived at the hospital after the shooting. Rocca adds another conflicting layer to an already messy situation. D'laska travels to the Three Duces, watches the local hoods play liars-poker, and shares a moment with up-and-coming mobster Claudio Cellini.  
Teaser:
D'laska questions Louis Calabrese's brother, a tentative Jerry, about their planned trip up to Monticello the day of the shooting, which only adds to D'laska's suspicions about Calabrese's story of why he was gassing up in Manhattan that day. D'laska and Calabrese uncomfortably ride to the impound center, where D'laska surprises Calabrese with vital information. Still, Calabrese remains hostile to all D'laska's attempts to find him innocent of cold-blooded murder. Will the answer be revealed in the next episode? 
Detective Sergeant Michael D'laska – Philip Butera
Officer Louis Calabrese – Phil Joyce
Captain Anthony Rocca – Giuseppe Carriero
Claudio Cellini – Paul Giappone 
Barmaid at the Three Duces – Diane Correri
Deputy Commissioner Ruth Mulvaney – Janette Pontillo