HIRE ADAM SCULL FOR AUDIO REPORTING
AND TAPE SYNC IN GREATER TAMPA BAY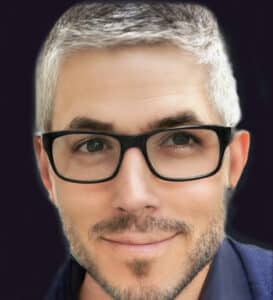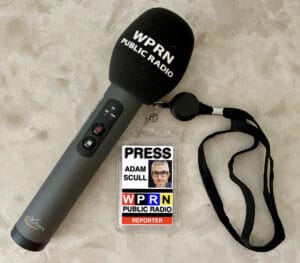 I always build a pillow fort to eliminate as much extraneous noise as possible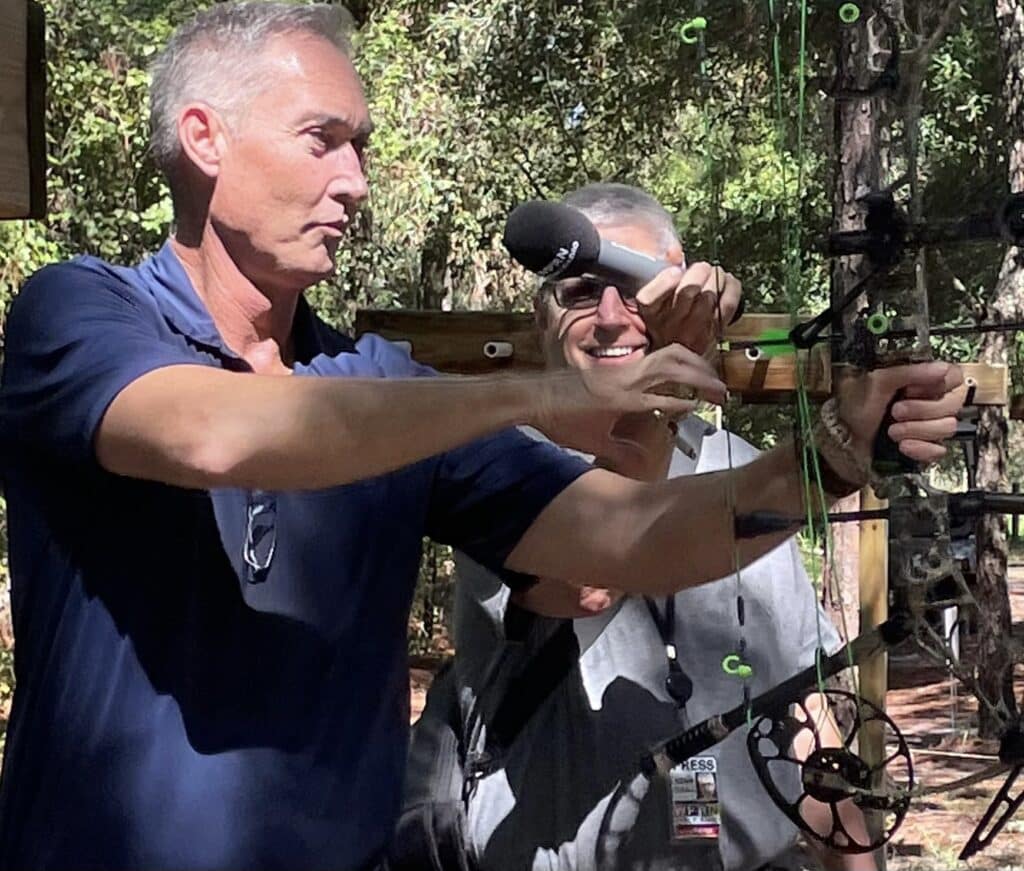 Reporting on the world of archery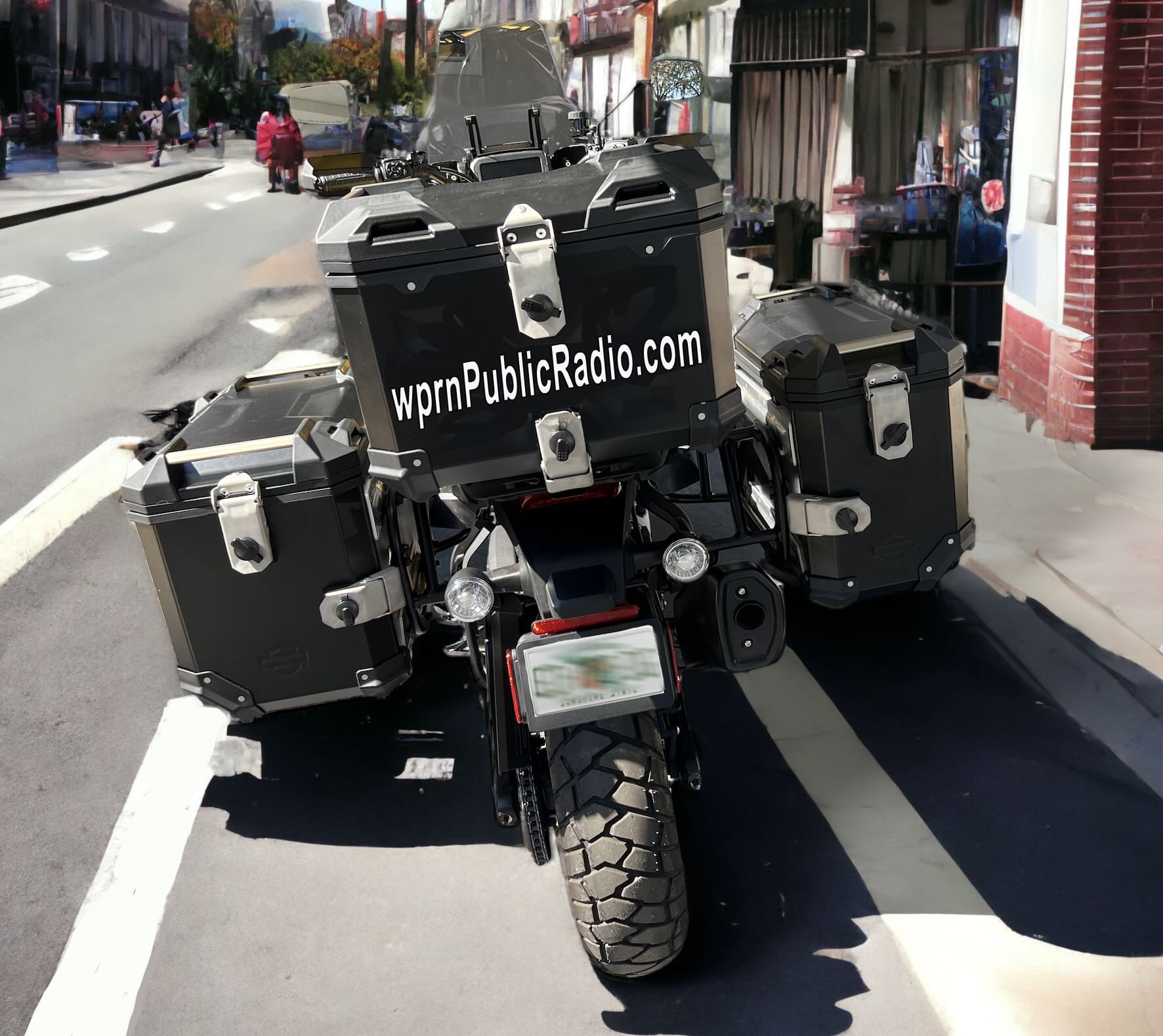 Off-Road, On-Road, Any Road. I've been doing tape syncs and producing my own audio stories and interviews since 2011, from cities to rural farmlands, so when you hire me to do reporting or a tape sync, you can be assured that you're going to get a good clean tape. I've been producing my podcast for years so I know what to focus on for a great interview recording. I always show up early, communicate, and ensure the recording goes smoothly. I'm also very experienced at interviewing, so I can help put your source at ease before we turn on the recorder. Calls for reporting and tape syncs are always welcome.

ADAM SCULL AIRCHECK (4:21)

TAPE SYNC AIRCHECK (1:17) 

VACCINATION STATUS 
I'm fully vaccinated (7 shots-3 Pfizer, 2 Moderna, 3 Boosters) and have a card for proof, and I always wear a KN-95 mask on a tape sync. I just had the latest Moderna mRNA Covid Booster on September 15th, 2023
Member – Association of Independents in Radio (AIR Media).
TRAVEL RADIUS -APPROX. 50 MILES
Location: Lutz/Land o' Lakes within the greater Tampa Bay, FL  area
South: Clearwater, St. Petersburg
North: Brooksville, Crystal River area
East: Zephyrhills area
West: New Port Richey, Palm Harbor, and Tarpon Springs areas
Counties: Pinellas, Hillsborough, Pasco, Hernando
Approximately 50-mile radius – Special accommodations can be made for further distances. INBOUND AND OUTBOUND MILEAGE MUST BE COVERED. Extended travel costs are to be discussed. I follow the Association for Independents in Radio (AIR) for tape syncs. That is a base rate of $235 for the first hour of a recording session plus $100 for each additional hour (or any part thereof of the additional hours) and use the 2023 IRS mileage standard of 65.5 cents per mile for business. Expectations about how additional hours will be billed should be agreed on in advance. Clients should expect to pay for travel time as part of the regular hourly wage (not just mileage) and communicate anticipated travel during negotiations. For remote locations where it is challenging to travel within this timeframe due to regional traffic, overnight accommodations paid for by the client are highly encouraged.
PAYMENTS OUTSIDE OF ONBOARDING
I accept Zelle Direct Deposit Bank Transfers
(Zelle is the best way as they do not charge any transfer fees).
Payment is expected immediately after the tape sync.
Exceptions and expectations should be communicated in advance
CANCELLATION KILL FEE
A 100% kill fee is applied if a sync is canceled within 48 hours of the appointed time. Expectations about cancellations and kill fees should be agreed upon when the sync is scheduled.
COVID PROTOCOLS
I always wear a KN-95 mask. Hence my inclusion of a tabletop stand or a microphone boom pole, so as not to be right on top of the interviewee.
RECORDING KIT DETAILS – SINGLE MIC 
I record with a Yellowtec iXm (self-contained recording microphone), writing to a 32GB SD card (see kit below) with a Beyerdynamic Super-Cardioid Condenser or Dynamic Cardioid capsule. I can upload the audio file via iPhone or iPad Pro (with cellular service) or from a Macbook Pro from the field via WeTransfer.com to your email address if needed immediately.
I'm fully vaccinated (4 shots-3 Pfizer, 1 Moderna) and have a card for proof, and I always wear a KN-95 mask on a tape sync.
Yellowtec iXm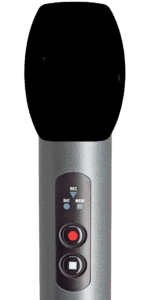 with iXm Dynamic Cardioid Capsule or BeyerDynamic Super-Cardioid Capsule
(See left and below)
Tama Iron Works Tabletop Microphone Stand if needed or requested
Rode Microphone Boom Pole 2.4ft -10 feet if required due to Covid protocols.
Pistol grip for Yellowtec iXm mic eliminates handling noise.
MacBook Pro 16″ with 32GB Unified Memory and 2 terabyte storage
Camera: Canon EOS 7COVIDk II/24-105mm L lens
Question. How quickly will the recording need to be sent?
Question. Do you want me to roll even as I enter the location (steps, etc.)
I always roll one minute of room sound before recording and send the producer the unedited Wave audio file, unless a different format is requested by the producer (mp.3, AAC, AIFF, etc.).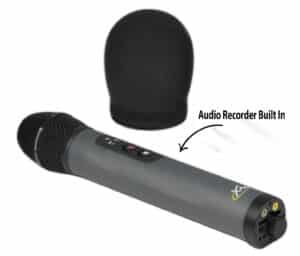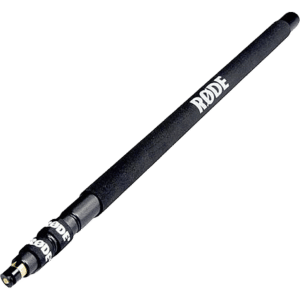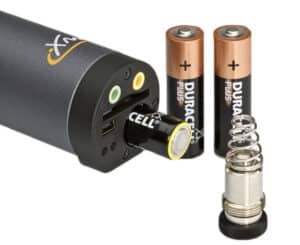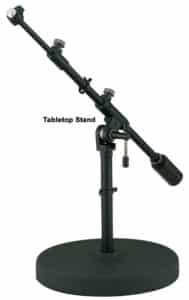 STUDIO BASED EQUIPMENT
MacBookPro 16″, 32GB Unified Memory, 2TB onboard storage
Shure SM7b Dynamic Microphone
Rodecaster Pro II 4-channel mixer with Class A revolution preamps, and onboard Aphex
STANDARD RECORDING SKILLS
Download raw audio and clean up uhms, you know, stumbles pauses, and repetitions in conversation
Add intro, transitional, bed, and outro music
Add narration/voiceover
Level audio file using Levelator
The Levelator is software that runs on Windows and OS X that adjusts the audio levels within your podcast or another audio file for variations from one speaker to the next. It's not a compressor, normalizer, or limiter although it contains all three. It's much more than those tools, and it's much simpler to use, and a few moments later you'll find a new version that just sounds better.
Ability to multitask.
Experience with scripting, and editing.
Recording high-quality audio in the field.
Familiarity with using recording equipment
Work ethic, punctuality, and reliability are second to none.
Superior editing skills including demonstrated ability to use Felttip's Sound Studio and mix audio stories on MacBook Pro.
Ability to build a robust network of sources to help inform coverage
Ten years of professional experience within a news organization.
Experience covering daily and spot news.
Created, proofread, and produced factual audio stories promptly.
Develop and maintain effective working relationships with editors and producers.
Maintain and continually developed a release distribution network to maximize listenership
Strong interpersonal skills
Excellent interviewing skills
Excellent audio editor
Firm grasp of journalism ethics