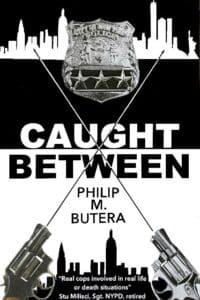 Episode Seventeen – You've been used, schoolboy.
Calabrese tells D'laska what he thinks of him and his investigative techniques. D'laska tells Calabrese he doesn't care about his past. That is for a subsequent investigation, probably by Internal Affairs. D'laska wants to see the Nickie Piantini funeral footage again, but Larry Ring has his own agenda and doesn't want D'laska anywhere near him. Finally, Phyllis Bales-Isserlyn has some questions for D'laska. 
Teaser:  
D'laska finds a disturbed Vietnam Vet who leads him to a primary key in discovering who the two men in the second car were. The two men that Nickie Piantini stopped in the middle of the street with his gun in their faces. Suzanne warns D'laska not to rifle Chief McConnell's files.  
Detective Sergeant Michael D'laska – Philip Butera
Detective Paul Ainsworth – Chris Moore 
Officer Louis Calabrese – Phil Joyce
Officer Gino Guzzetta – Buzz Buscaglia
Deputy Inspector Larry Ring – Carl Maranto
Phyllis Bales-Isserlyn – Kelly Williams