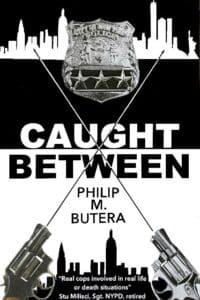 Episode Fourteen – I feel like a sack of broken glass.
D'laska and Ainsworth question Andre Gabriel at his apartment. It is not "official." Against Ainsworth's protests, D'laska decides to stop at Marlowe's Italian night spot on a busy night. Claudio Cellini is holding court, and unexpected patrons are not welcomed. D'laska finds out the hard way this was not a good idea. 
Teaser:
Andre Gabriel has sliced D'laska's neck, and he has taken a terrible beating by thugs at Marlowe's. Ainsworth questions his partner's obsession with this case. D'laska decides to revisit Gabriel alone. He has questions and a score to settle with him.
Detective Sergeant Michael D'laska – Philip Butera
Detective Paul Ainsworth – Chris Moore 
Andre Gabriel – Maikel Cabrera
The woman at Marlowe's – Janette Pontillo
Italian at Marlowe's – Paul Licata
Off-duty Cop at Marlowe's – Mack Moraczewski
Claudio Cellini – Paul Giappone
Bartender – Brent Tiano
Long Island Girl – Stephanie Pontillo