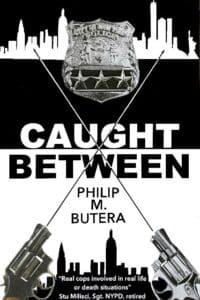 Episode Fifteen – I almost hear his thoughts, he's praying for a miracle.
D'laska has made some bad decisions, yet he feels he is progressing. Ainsworth sees it differently and makes that clear. D'laska revisits Andre Gabriel, who sliced his neck and won't leave his apartment till he gets the answers he wants. D'laska shows up at Suzanne's apartment after midnight unexpectedly. 
Teaser: 
With pressure coming down on him, Chief McConnell, frustrated with the inability of D'laska to resolve whether Calabrese committed cold-blooded murder or demonstrated keen police work, gives him an ultimatum. Suzanne questions whether getting involved with D'laska was a mistake. 
Detective Sergeant Michael D'laska – Philip Butera
Suzanne Baxter – Marcie Gorman
Detective Paul Ainsworth – Chris Moore
Andre Gabriel – Maikel Cabrera