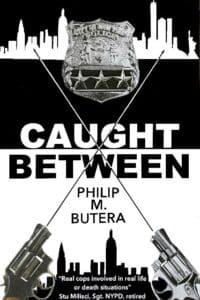 Episode Sixteen – How many laws have you broken?
Now, other policemen, especially Chief Roberts, believe Calabrese is guilty of premeditated murder. D'laska ignores the unfounded information, disregards Calabrese's past, and concentrates on getting the unrefutable truth about the shooting. A storm is toppling McConnell, which means D'laska and Calabrese could be looking at indictments.
Teaser:
D'laska has been given a deadline to resolve the mystery behind the shooting. What will happen when D'laska and Ainsworth confront Calabrese and Guzzetta as they meet with Floriano and Stone at the Blue Chateau?
Detective Sergeant Michael D'laska – Philip Butera
Suzanne Baxter – Marcie Gorman
Detective Paul Ainsworth – Chris Moore 
Chief McConnell – Dan Abate
Chief Roberts – Paul Licata
Sergeant Quincy – Sean Conway