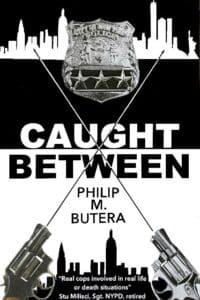 Episode Twenty-two – It's going to happen here.
D'laska and Ainsworth walk through the amusement park in Asbury Park. One ride stands out, Sinbad's Carpet, the perfect spot for a murder. D'laska meets with State Trooper Joey Rocca, Anthony Rocca's nephew, and a plan is devised to stop what may happen the next day because D'laska does not trust Floriano and Stone, who are with Calabrese and Guzzetta. 
Teaser: 
D'laska is delayed against his wishes which could mean at least two men will be murdered. 
Detective Sergeant Michael D'laska – Philip Butera
Detective Paul Ainsworth – Chris Moore 
State Trooper Joey Rocca – Drew Woronka
Missy – Diane Correri
Maintenance man – Brent Tiano