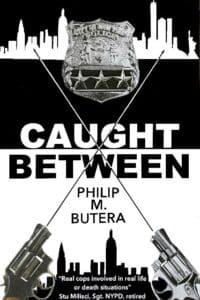 Episode Twenty-one – Authority, power, and money never lose.
Though there is confusion swirling about him, another death, and a sickening occurrence, D'laska knows what avenue he must pursue to save a life. He's obsessed with resolving the final issues surrounding Nickie Piantini's death. Alone and isolated, he goes to the one person he believes he can trust and makes a deal with him, Captain Anthony Rocca.
Teaser:
D'laska meets up with Ainsworth in Asbury Park, New Jersey, where Calabrese, Guzzetta, and their families are staying. With the help of a State Trooper, D'laska sets a plan in motion to thwart a double-cross and a murder.   
Detective Sergeant Michael D'laska – Philip Butera
Suzanne Baxter – Marcie Gorman
Detective Flip Olearczyk – Howard Palinsky
Captain Anthony Rocca – Giuseppe Carriero
New Cop at the scene of the shooting – Brent Tiano
Barmaid at Patterson's – Diane Correri