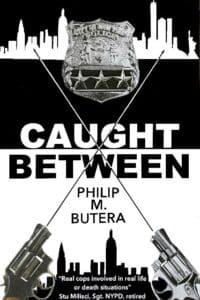 Episode Thirteen – I offer him my hand, but he doesn't accept it.
Captain Conners confronts D'laska again, and Detective Olearczyk attempts to ignore him. Why has this shooting brought up so much animosity? After Calabrese slips out of his house, Guzzetta picks him up, and they meet with disbarred lawyer Dean Henry to discuss new ventures.
Teaser:
A surprised Andre Gabriel gets a visit from D'laska and Ainsworth? Does he have the information they need? D'laska goes into the Italian nightspot, Marlowe's, on a busy night, and his welcome is chilling.
Detective Sergeant Michael D'laska – Philip Butera
Suzanne Baxter – Marcie Gorman
Detective Paul Ainsworth – Chris Moore 
Officer Peter Wrobel – Brent Tiano
Captain Connors – Sean Conway
Detective Flip Olearczyk – Howard Palinsky