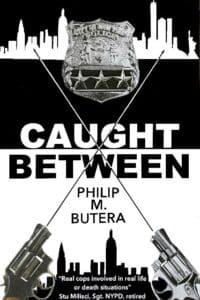 Episode Twelve – I don't seem to satisfy anybody.
Deputy Commissioner Ruth Mulvaney and Deputy Inspector Larry Ring confront Chief McConnell about D'laska's handing of the Calabrese investigation and want it turned over to Ring. Otherwise, they are going over his head. A frustrated McConnell has a serious conversation with D'laska. How is the case progressing? Is Calabrese innocent of premeditated murder?
Teaser:
How does the questioning of small-time drug dealer Andre Gabriel help D'laska put the pieces together about the shooting of Nickie Piantini? D'laska and Ainsworth find more disturbing and damaging news about Calabrese and Guzzetta. Find out what they are in the next episode.
Detective Sergeant Michael D'laska – Philip Butera
Suzanne Baxter – Marcie Gorman
Chief McConnell – Dan Abate
Detective Paul Ainsworth – Chris Moore 
Deputy Commissioner Ruth Mulvaney – Janette Pontillo
Deputy Inspector Larry Ring – Carl Maranto
Barmaid at the Three Duces – Diane Correri
Andre Gabriel – Maikel Cabrera