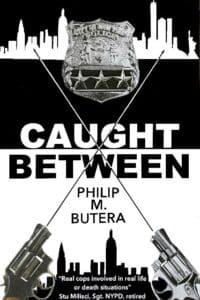 Episode Eleven – I don't like being used.
At her apartment, a cunning Suzanne Baxter defines what is and isn't art to D'laska. Paul Ainsworth, D'laska's partner, and close friend is back from Montreal. When D'laska fills him in on all the case details, Ainsworth states, "When you are about to be killed, your time is divided between the DA and a priest. Calabrese doesn't act like a man whose life is in danger."
Teaser:
At a meeting with Chief McConnell, Deputy Commissioner Mulvaney and Deputy Inspector Larry Ring present their case of why D'laska should be removed from the investigation. They also have damaging information tying Gino Guzzetta, Calabrese's partner, with a Mafia family. D'laska has many more questions than answers. Will he resolve some of them in the next episode?   
Detective Sergeant Michael D'laska – Philip Butera
Suzanne Baxter – Marcie Gorman
Detective Paul Ainsworth – Chris Moore