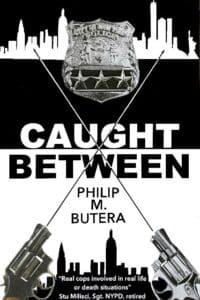 Episode Ten – Every time I turn around, I find something out about you I don't like.
D'laska and Calabrese square off in the basement of Calabrese's house. D'laska tells Calabrese he believes he knows what happened the day of the shooting and knows Calabrese is lying. The man with the contract in his like, Louis Calabrese, tells D'laska to leave or he will throw him out. Either way, it makes little difference to him. D'laska is enjoying his evening with Suzanne Baxter until something unexpected takes place.
Teaser: 
D'laska is surprised at the response Suzanne makes to his advances. D'laska's partner Paul Ainsworth returns from making wedding arrangements in Montreal. D'laska fills him in on everything that has transpired, and Ainsworth tells D'laska, "If Calabrese is innocent, the best thing he has going for him is you. If I discover a motive, I'm burying him." With Ainsworth's input, will evidence of Calabrese's innocence or guilt surface? Episode eleven may reveal the answer.
Detective Sergeant Michael D'laska – Philip Butera
Officer Louis Calabrese – Phil Joyce
Suzanne Baxter – Marcie Gorman
Fat Sam – Ralph Papa
Waitress at Fat Sam's – Kelly Williams