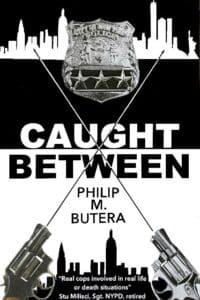 Episode Twenty – You've auditioned for a part, and you've won the role.
Agent John Gage tells D'laska everything he wants to know and more about the case, adding what the future could hold. D'laska makes it known he doesn't think much of Gage or what he is telling him. McConnell is left with no option but to relieve D'laska from the case. Ainsworth follows Stone and Floriano as they head into New Jersey.
Teaser:
There is another shooting on Prince and Ivy. D'laska's witness is killed suspiciously by a cop for resisting arrest. He rushes to Jean Moderna's apartment, and what he discovers deeply distresses him. D'laska finds himself isolated and distrusted, so he goes to the only police official he thinks he can trust.
Detective Sergeant Michael D'laska – Philip Butera
Suzanne Baxter – Marcie Gorman
Detective Paul Ainsworth – Chris Moore 
Agent John Gage – Stephen Walsh
Chief McConnell – Dan Abate