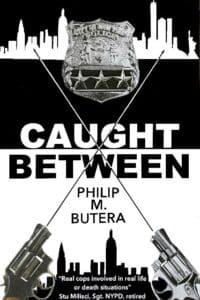 Episode Eighteen – What else do you have besides gin?
D'laska's persistence ultimately pays off. He unravels why Nickie Piantini was on the corner of Vermont and Ivy when he was shot and why Tito Garcia never left Nickie's car to help him. After finding a witness to the shooting, D'laska forces Suzanne to show him confidential paperwork in McConnell's office. A weary D'laska still has some loose ends to tie up. 
Teaser:
D'laska goes to Juan's Caribbean Club and recognizes the Cuban that was outside the morgue the day Calabrese identified Nickie Piantini's body. D'laska does not get a warm welcome, but he eventually gets what he was after, more information.
Detective Sergeant Michael D'laska – Philip Butera
Suzanne Baxter – Marcie Gorman
Vietnam Veteran – David Harries
Dickie Green – Charlie Alguera
Italian Store Owner – Stephen Walsh